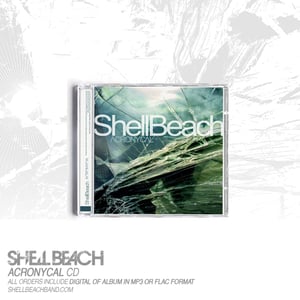 €

5.00 - On Sale
The first album "ACRONYCAL" from 2007.
All orders also include a digital download of the complete album. All download links will be sent via e-mail.
THANK YOU!
Shell Beach
* For personal pickup, choose "Antarctica" as shipping destination!
* Személyes átvétel esetén "Antarctica"-t válaszd szállítási országként!